Lynn Realty is the premier real estate agency for discovering acreage property and hunting land in Mississippi. Whether you are interested in investing in land for hunting, recreation or interested in investing in a new property, we will help you find the perfect land to accomplish your goals.
We have extensive knowledge of the benefits of owning land, which includes using it as a source of income or for your own personal enjoyment. While some may buy land to hunt and eventually build a home and retire, rural properties are also great suppliers of timber and hardwood, which can be sold to earn an income.
At Lynn Realty, we dedicate our time to serving our customers. We thoroughly research every property to ensure you find an acreage property that suits your wants and needs.
In addition to finding new properties, if you have a home or acreage you are interested in selling, we will gladly represent you. Contact us today to learn more about acreage property and hunting land for sale in Mississippi.
We also represent Buyers and Sellers of Residential properties in the Jackson Metro area.
About Us
Danny Lynn
Broker/Owner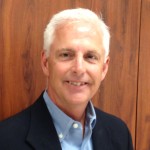 Danny Lynn has bought, sold, developed and managed investment as well as recreational tracts for over 15 years. His experience includes working with professionals, business owners and professional athletes in the acquisition and liquidation of properties. The relationships he has with timber professionals, wildlife biologist and dirt work contractors allows him to assist in the development and management of these properties. He has also assisted clients in 1031 exchanges (tax deferred transactions) and the use of IRA monies to acquire property.
Danny was born and raised in Jackson, Ms. and currently resides in Madison Ms. After four years at Mississippi State, Danny started his professional career in the insurance business with Farm Bureau in Colorado and later in Mississippi. After five years with Farm Bureau he started working with business owners in the commercial transportation industry where he worked for 17 years. Finally, he was in a position to do what he had always wanted to do, work with rural properties.
Email dlynn@lynnrealty.net
Cell Phone: 601-942-0432
Keith Chapman
Broker-Associate/Owner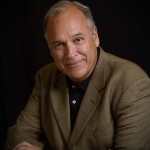 Keith Chapman is a licensed Broker in the State of Mississippi and associated with Lynn Realty as a Broker/Associate primarily focused on Residential for people looking for homes and also those who are looking for Investment Properties for Rental. Keith also specializes in Waterfront Properties. He stays up to date on properties in waterfront communities in Madison county (the Reservoir and Lake Caroline).
Utilizing the technology available in today's high-tech environment Keith can determine what each client is looking for in a home and setup this as a search criteria in the MLS system. By doing this, each client receives automatic emails when properties' meeting their criteria becomes available.
Keith was the former co-owner and Sr. Vice President of Sales and Marketing, for the The Pinnacle Corporation (
www.pinncorp.com
). Keith was a Co-founder of Pinnacle in 1990 which was formed to develop and market computer software automation tools for the Convenience Store Industry across the country. Pinnacle developed high-end automation tools such as Touch Screen Point-of-Sale terminals for large chains. Keith sold his interest in the company January, 2005. After Pinnacle, he invested in homes to remodel and sell. He became a licensed Real Estate Agent in 2006 and has been helping people ever since find the home of their dreams.
Email kchapman@lynnrealty.net
Cell Phone: 601-594-2068